Agriculture is becoming more and more demanding. In order to increase agricultural yields while using resources efficiently, it is important to be able to take decisions early on, for example the efficient distribution of fertilizers and pesticides.
Machine Learning can support farmers but is often limited by the availability of relevant data. Since it is often challenging to get access and harmonize the needed agricultural data, the Yield Consortium focusses on the use of Earth Observation data instead. We develop techniques for processing all relevant data sources, such as satellite data, yield maps, weather data, soil data and digital elevation maps. We then combine all available data sources as inputs to machine learning models to predict agricultural yields with sub-field level precision. These yield predictions can support agronomical decision making such as decisions about the time point of harvest, irrigation, fertilization and pesticide applications.
In addition, we aim for bringing digitalization and agriculture closer together. Many farmers have a multitude of relevant data sources. Their use is often limited because of missing harmonization. We help farmers to make profit from their data, such as agricultural yield maps.
Satellite data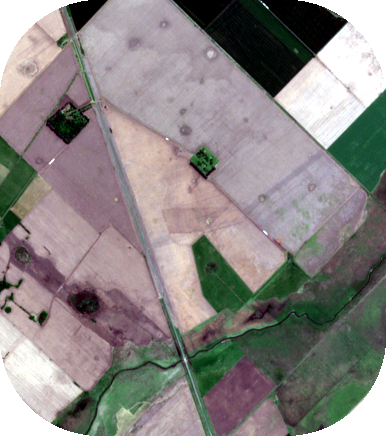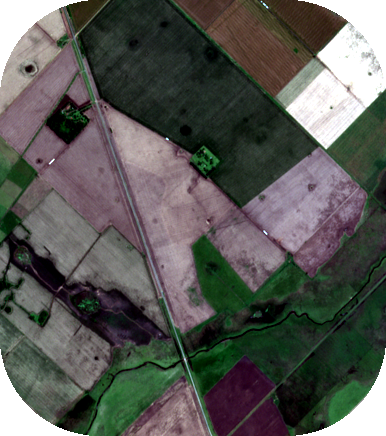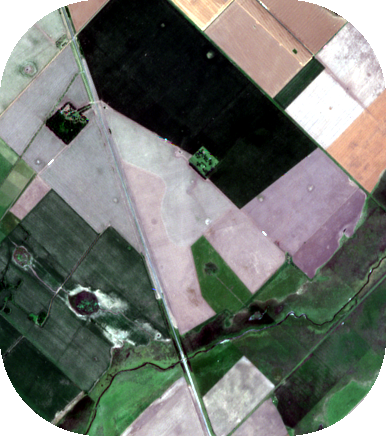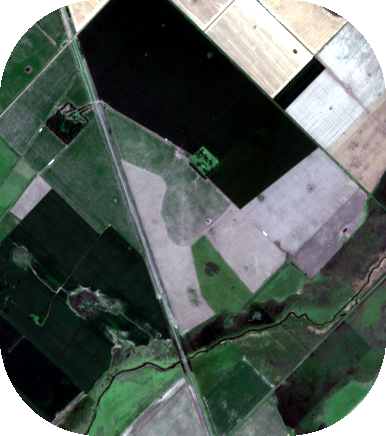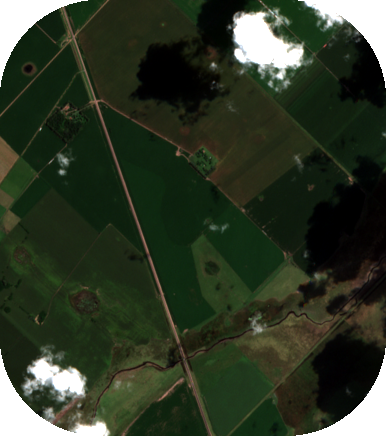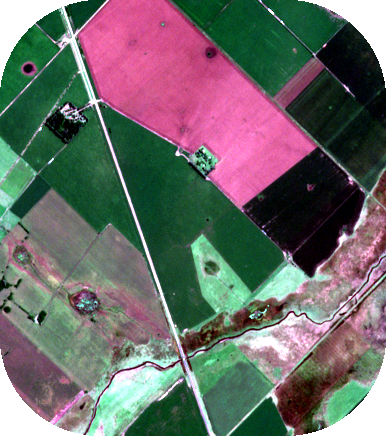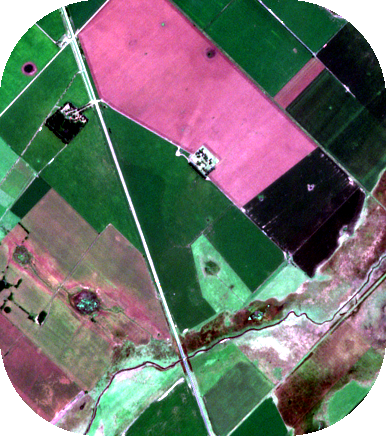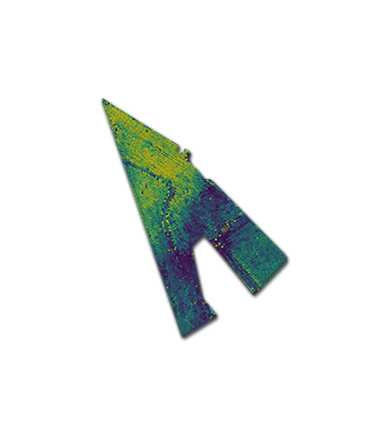 The animation shows a time series of satellite imagery for an agricultural field in Argentina and the predicted yield. Our AI models use satellite data, collected throughout the growing season, to make accurate and timely yield predictions.